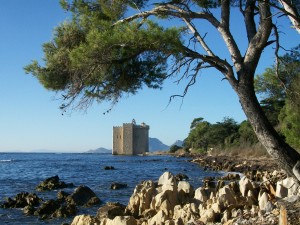 We are a team working with a group of experienced English speaking French Real Estate Professionals (real estate agents, notaries and more) who live and work in France.
Our Mission: to help you increase your knowledge in English of how the complicated French real estate system works and to make it easy for you to find professional English speaking French real estate agents  and other real estate professionals you may need.
We share knowledge with you (so far 300 articles) and at no charge to you we will help you find an English speaking French professional who will work directly with you to help you achieve your real estate goal. We help you make this contact free of charge. Click here to send us your request or Click here to start reviewing articles
Sample Feedback:

"The agent was clear in his comments and presented a distinguished professional presence on the telephone. Thanks so much!"
Julie Garfield, Lawyer

"Thank you very much for all your help and speedy assistance in finding an English speaking Notary" Mark Fennell

Many thanks for your reply and the recommendation, it is much appreciated and I will contact them now. I will certainly pass on your site information to anyone it may interest. it is so nice to find a company who respond so quickly to an enquiry so I feel you should be congratulated for that.  Best regards, Juliana

"I appreciate the service ESREA France provides to people such as myself. It's invaluable actually." Karen B from Canada
We draw our knowledge from people working directly in or studying the French real estate industry and not just through books and reading on line.
We want to help you become informed and less stressed when you buy or sell a property in France.
We recommend you work with an experienced, locally based English speaking French real estate agent who has the knowledge and ability to serve you in the buying or selling of your French property.
HotLinks 
Buyers and Sellers: If you are locally or internationally based and considering buying or selling property in France contact us here to arrange a no charge over the phone professional real estate consultation.
French Agents: Local English Speaking French real estate agents you can contact us to become part of our community of agents. Find out how you can become a member by contacting us today right here
International Agents: If you live outside of France and you have a client that would like to be assisted by an English speaking French real estate agent contact us here to find out how we can help you secure your client referral.
If you like what you learn hear please return the favor and tell your friends in your network. 
We are here to serve you
Frank
Known to his friends as 'Agent F', one of the leaders of the ESREA France Team
Remember the easiest way to reach us is here